Care for the elderly and special populations
TOTO's disable equipment products are on exhibition at The 3rd China International Senior Services Expo


Time: 2014.05.09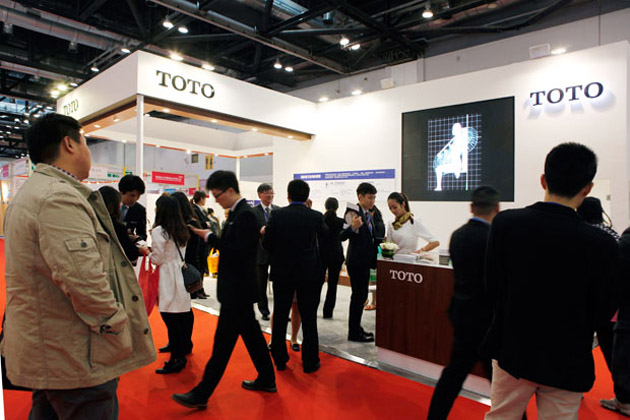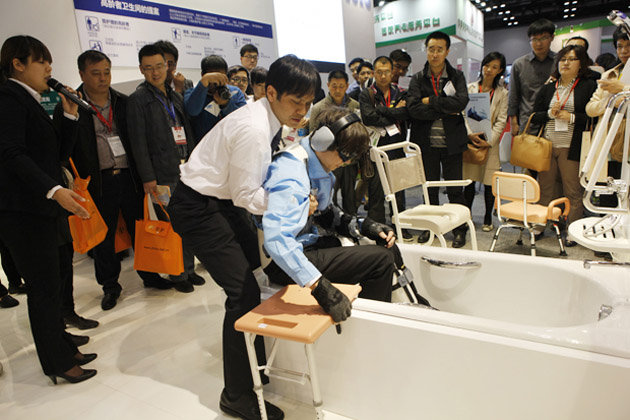 The 3rd China International Senior Services Expo jointly hosted by the Ministry of Civil Affairs, the Beijing municipal government and the China National Committee on Ageing was held in Beijing on May 4th-6th. Focusing on the needs of the elderly as well as the progress in the senior service industry, the expo introduced achievements of international researches and products in order to improve the life quality of Chinese elders, promote the development of Chinese senior service industry and a harmonious society under the purpose of "Thanksgiving, Care, Service and Development". As China's most authoritative national exhibition in the senior service industry, the Expo attracted domestic and foreign enterprises to participate. TOTO, as known as an international famous lavatory brand, was honored to show their disable equipment products at the Expo.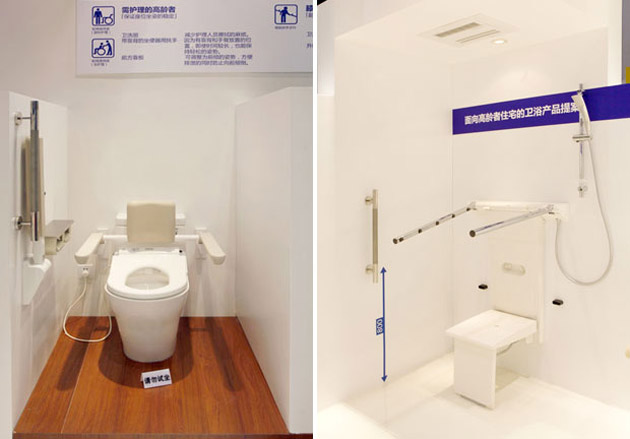 Considering the elderly and special populations, TOTO has specially designed the humanized and convenient disable equipment products such as powered elevating toilet seat lift, sitting style shower, multi-function nursing table and multipurpose handrail, etc. These unique functional products are developed to make it convenient for the elderly and special populations to use. For example, powered elevating toilet seat lift is specially designed for old and handicapped people, which has upward and turnover mode to help them bow down and stand up. Sitting style shower helps the elderly being seated during the shower time, which is safer and more comfortable. Sitting in the shower not only makes body weight felt lighter but also reduces accidents due to slip. Multipurpose handrail and nursing table are easy to use for the elderly and disable people. TOTO made a live demonstration to show the audience how to use these products at the expo.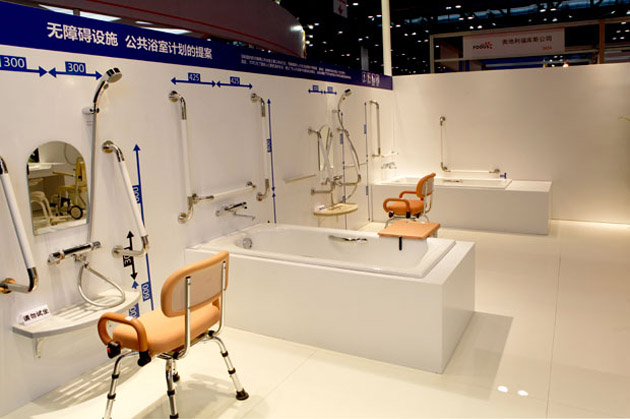 Aging is having a profound impact on the world and caring for the elderly has become a moral point of the whole society. Enterprises are getting to pay attention to how to minimize living obstacles of the elderly and make efforts to bring the convenience to them. TOTO keeps making a commitment to develop new products which are based on ergonomic, function, safety and comfort for senior citizens and disable people. Improving their life to be relaxing and healthy is a social responsibility and also an expression of contributing to the society by TOTO. Going forward, TOTO will continue to provide assistance to build a healthy, comfortable sanitary living.
customer service hotline: 800-820-9787 400-820-9787