Intelligent Product Leads the Future


Time: 2013.06.05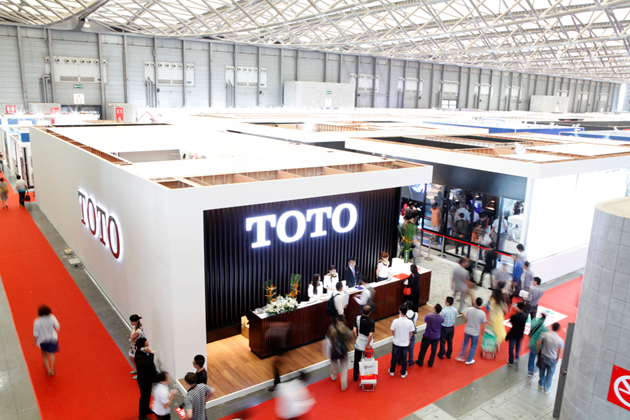 The four-day 18th China International Kitchen &Bathroom Appliances Expo was successfully closed a few days ago. This international kitchen & bathroom expo has the largest scale and strongest influence in Asia, gathering numerous famous brands both home and abroad. Thus it's the best stage to show brand strength for exhibitors and the grand feast to feel the most advanced kitchen & bathroom technology and products for visitors. Intelligent bathroom expert TOTO creates a unique bathroom world for consumers on the over 500 m2 exhibition stand with its breathtaking intelligent products, comfortable "enjoyment" style products, environmental protection products improving environment and "artistic" style product with full sense of design, etc.
Actilight
Radiant for Life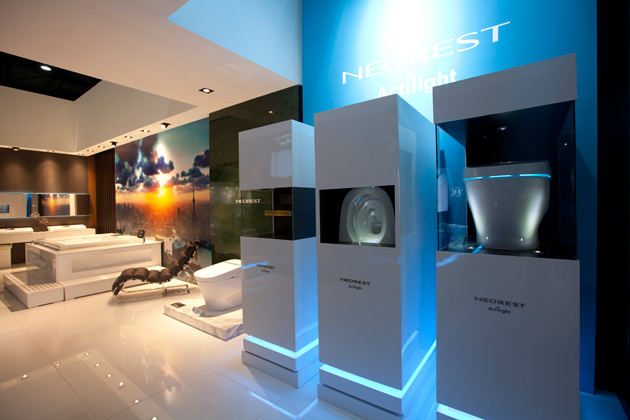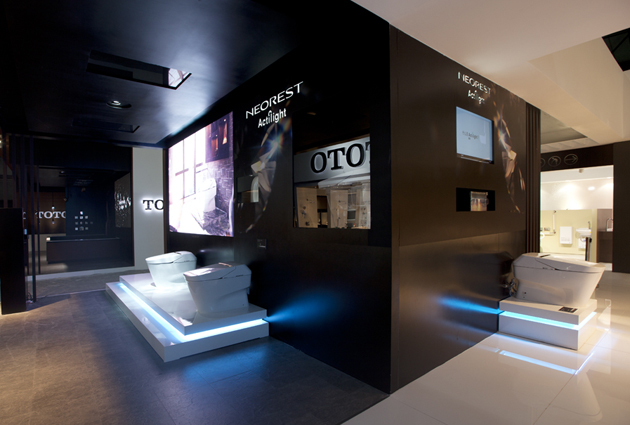 It's intelligent, considering everything for you; it's comfortable, leaving you only enjoyment; it's environment friendly, realizing the most water-saving flushing with least amount of water; it's clean, cool and shining, achieving eternal beauty for you. It is NEOREST GH, the focus introduction of TOTO on this expo.
NEOREST GH conquered the audience with its perfect performance including elegant one-piece type design, charming actilight blue, clean and shining glaze and strong flushing system cooperated with onsite technology presentation, flushing demo as well as show performance of models.
It's an epoch-making product, gathering abundant proud original technology of TOTO such as Actilight, Sanitizing, Hybrid, Tornado flushing, Cefiontect, Auto-sensing technology and all the Washlet functions. Thereinto, Actilight is undoubtedly the brightest spot. Actilight closestool has a shiny bright clean inner wall, able to keep as clean as new even if used for years. When the cover closed, elegant blue light appears and Actilight starts to take effect under the function of UV ultraviolet light. Its strong decomposing power can effectively break down the dirt and bacteria left on the closestool surface. Super hydrophilic makes it easier for the inner wall to absorb water drop which forms into water film on inner wall, and thus dirt can hardly adhere to inner wall. When flushing, water can easily sneak into the underlying dirt to float and wash away the dirt. On the exhibition, technicians especially shew the super decomposing power of Actilight—Actilight glaze rapidly decomposed the smeared dirt under photocatalyst function. Present audience exclaimed in great surprise about its strong decomposing power. In terms of flushing, this closestool adopts Tornado flushing and Hybrid technology, easily achieving flushing with only 3.8L water consumption. Hybrid is flushing technology particular to TOTO, tank-style flushing plus waterway direct pressure style flushing forming into double effect to produce a stronger syphonage. Cooperated with the strong Tornado flushing technology, NEOREST GH is also able to guarantee a strong, effective and water-saving flushing with its extraordinary flushing power even if in case of low water pressure.
NEOREST GH completed its first show in China during the perfect performance with its unimaginable technology and amazing presentation.
TOTO SHOWERS
Enjoy shower like SPA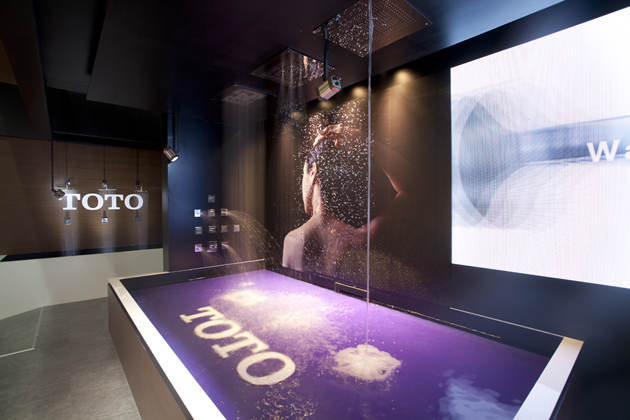 Enjoying the fun of shower has become a pursuit of everyone. TOTO high-end shower products maximized the "enjoyment" style bathing and spot demo of different types for yielding water helped audience to experience by themselves the comforts brought by different waterflow.
Water pillar sends you the gentle comfort with concentrated yet soft waterflow. By Aerial pulse, the waterflow filled with air is knocked to countless energetic massage blisters, rhythmically moving along with strength of pulse massage to gently touch all parts of your body. By Gyrostream, the dancing waterflow blooms like a flower, accelerating your blood circulation and relieving muscle fatigue. Taking water-saving and environmental protection into consideration, the Aerial Shower injects air into waterflow to effectively reduce water consumption without influencing the shower comfort, making shower become an enjoyment without waste. Let home SPA become possible and TOTO shower products help daily bathing become a sensual feast.
Perfect day
Closestool is the pottery to be used every day and bathroom is the place we go to every day. Bathroom has been intimately linked with our life. Today's bathroom has already broken through the single basic function and become more of a life space integrating art, recreation and enjoyment into a whole. With great technology R&D strength, TOTO provides a full range of bathing service for consumers. No matter the shower head or massage bathtub, no matter intelligent intimate closestool or washbasin and tap of various styles, each product embodies high technology of TOTO leading the industry and each detail design originates humanistic thinking. TOTO is always in constant innovation, developing more valuable products, showing extraordinary comfort for each user and providing comfortable life space for each family. Complete series of TOTO products creates a perfect life every day for you, making your every day distinctive, comfortable and pleasant.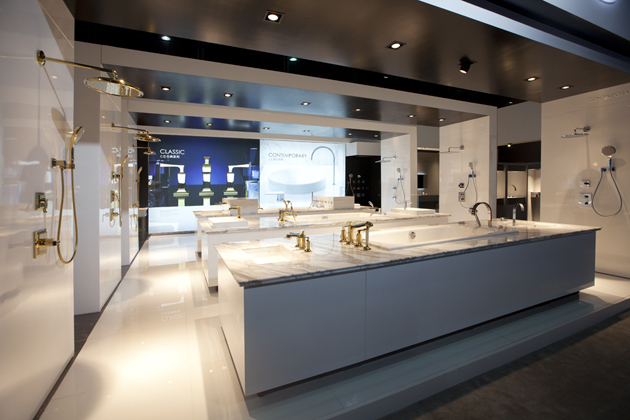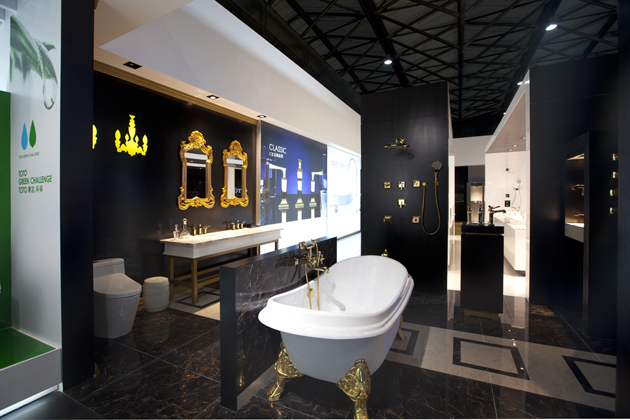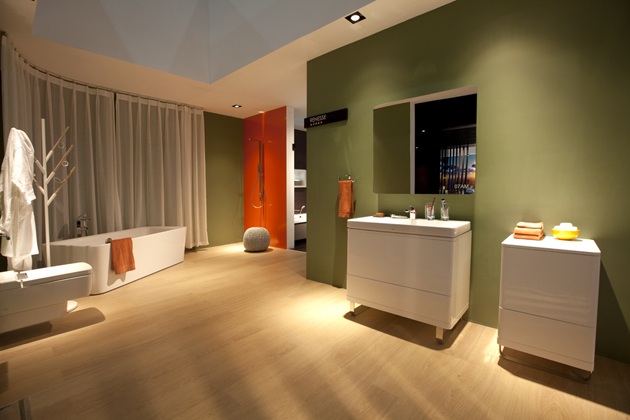 customer service hotline: 800-820-9787 400-820-9787