The Opening of TOTO's Zhengzhou Flagship


Time: 2011.04.18
TOTO flagship store in Zhengzhou has been opened on April 9, 2011, and the flagship is located at No. 1188, Zhengbian Rd., Jinshui District, Zhengzhou City. The flagship has area of ​​more than 1000 square meters. It is in TOTO's first flagship store opened in Henan Province.The new flagship in Zhengzhou will cover the entire market in Henan, and bring the consumers more bathroom products and comprehensive services.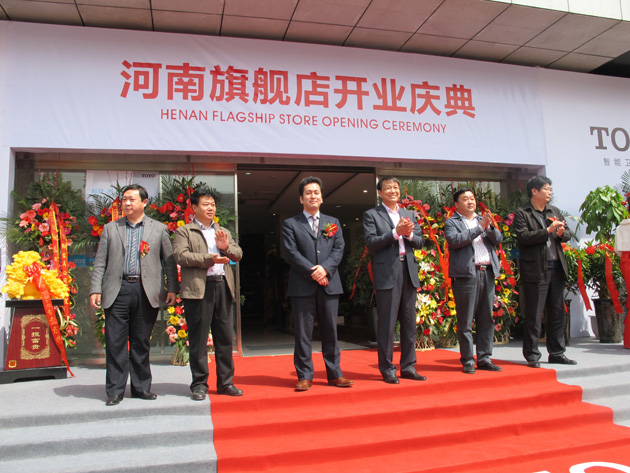 Since entering the Chinese market in 1995, TOTO has committed to providing Chinese consumers with intelligent, environmental, sanitary and comfortable bathroom living. As the leader in the field of today's high-end bathroom industry, TOTO relies on the virtue of their technical strength to provide consumers with rich, high-quality products. Whether it is the strength of cutting-edge technology embodied in the NEOREST, or the health experience of washing that WASHLET brings to people. Whether it is to drive the industry wave of 4.8L water-saving toilet, faucet, or it is hydrotect tile. Whether it is Cefiontect technology, Tornado Flush technology, or it is SMA technology, ECOMAX. TOTO's products and technologies are not only brings intelligent bathroom experience to the customers, but also pay more attention on the environmental protection and energy into people's lives. TOTO's products has received the prizes of Water Contribution Award, Green Award, and many other awards. You can see TOTO's products everywhere among the landmark buildings in China such as China National Aquatics Center (Water Cube), the Beijing Olympic Games Main Stadium (Bird's Nest), the Shanghai World Financial Center and other famous buildings.
TOTO has been taken great importance to Zhengzhou's market, and vigorously developed the key markets. Zhengzhou's market in the Central Plains region has a pivotal position. Zhengzhou flagship store continues to have TOTO's simple design style. Zhengzhou flagship has rich display of products, clear technical introduction, and a variety of different styles of bathroom spaces to meet the individual needs of different consumers. The new open of Zhengzhou flagship will better show TOTO's products to consumers, enhance consumer's understanding of TOTO's products and technologies.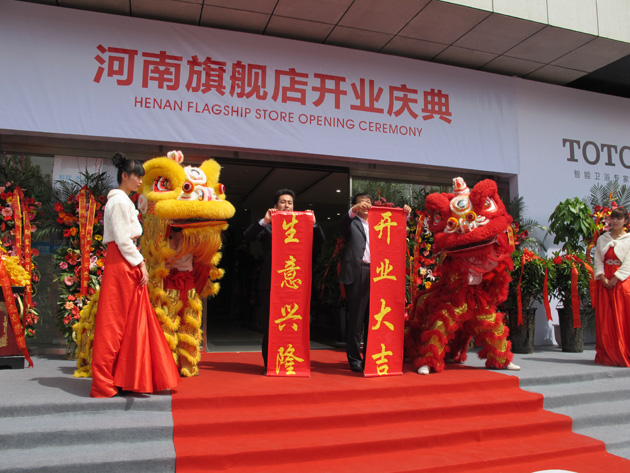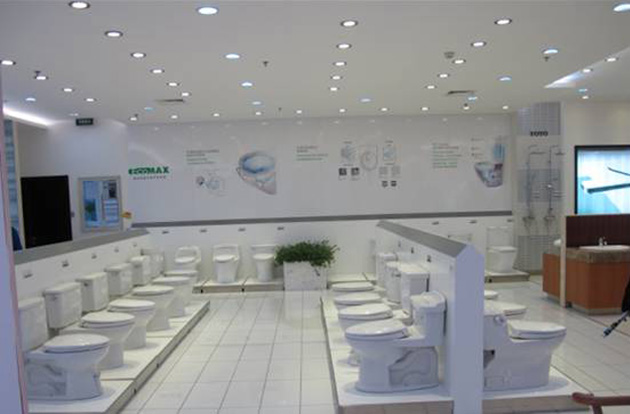 Would like to have a better experience of TOTO's smart, eco life? Welcome to TOTO Zhengzhou Flagship.
Feel TOTO's unparalleled manufacturing technology, and a new round of high-end smart show
Address: No., 107, Rd. 1188, Zhengbian Rd., Jianye Landmark Mall, Jinshui District, Zhengzhou
Want to see more please check:www.toto.com.cn
customer service hotline: 800-820-9787 400-820-9787