Harmony between Human Beings and Water Promoting the Excellent Water Cultures


Time: 2010.04.19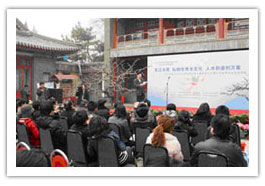 The award ceremony of creative ideas competition on water environment protection and water conservation poster, fully sponsored by the TOTO Water Environment Fund and co-hosted by the China Environmental Protection Foundation, the Netease, the official website of the Ministry of Environmental Protection, the China Newscartoon Website, was held in Tao Ranting Park of Beijing on March 22.



With the enhancement of people's sense for environmental protection and the emphasis of governments at all levels on environmental protection work, the whole society is contributing to solving various problems caused by environmental change. The China Environmental Protection Foundation initiated the creative ideas competition on water environment protection and water conservation poster with several organizations under the support of the TOTO Water Environment Fund, aiming for making more people understand and care for the water environment status quo of China and bear the environmental protection responsibilities with practical actions through the artist form of posters loved by the masses as well as abundant, colorful and thought-provoking works rich in connotation. The competition took water environment protection and water conservation as the themes. The competing works mainly reflected water resources protection, water pollution prevention and cure, water conservation, etc.
This activity received positive response from all circles of the society. During the process of soliciting works, altogether over 3500 competing works from 31 provinces,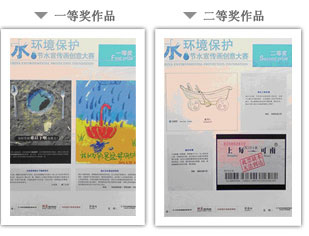 Municipalities and autonomous regions of the whole country such as Beijing, Tianjin, Jilin, Hei Longjiang, etc were received. After the award ceremony, TOTO launched publicity activities on environmental protection knowledge and widely publicized the water resources status quo of our country to make people better understand water conservation, water environment protection, environment and health, etc in order to enhance people's sense for water conservation and safe water application by issuing thousands of publicity materials to the visitors in the park. The touching publicity sign of water conservation, "Don't let the world's last drop of water become the tears of the world.", told us that we couldn't overdraw the tears of the world, or our mind and body will suffer severe parchedness.
customer service hotline: 800-820-9787 400-820-9787