Let Love Fly---TOTOs Donation for Yilin Orphanage at Xucang, Henan


Time: 2011.09.19
TOTO (China) Co., Ltd. held a donation activity for Yilin Orphanage at Xucang, Henan in July, 2011. TOTO China has donated bathroom products which value more than fifty thousand Yuan including squatting pans, urinals, wash basins and faucets etc.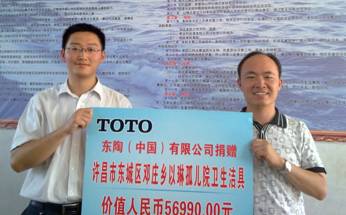 Completed in the autumn of 2006, Yilin Orphanage is run by the Christian of Xucang, Henan. Nowadays, the orphanage can accommodate the number of 30 orphans.

TOTO's donation aims to help to the infrastructure of Yilin Orphanage. TOTO hopes that the students here can study in a better environment, and achieve more outstanding results in the future.

Meanwhile, TOTO wish to send warmth and hope for these children through this donation activity. Make them feel the love and warmth from the community, and become the useful talents of the society.

As for a well-known multinational bathroom company, TOTO (China) Co., Ltd. never forgets to return to the community. It takes different forms of donation over the years, and donates money and goods to support for the public welfare.

TOTO not only contribute to the disaster area of Wenchuan and Yushu Areas, but also donates the bathroom products to the schools in the poor areas.

TOTO hereby calls for more enterprises to join in the donation. Because love can change the world, and give the children a brighter future.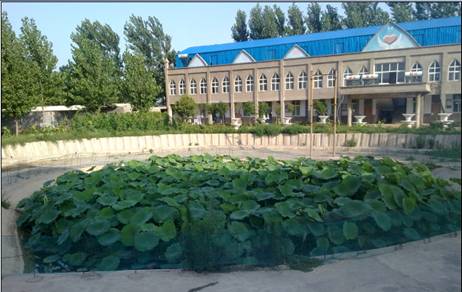 customer service hotline: 800-820-9787 400-820-9787