Heart to Heart, Hand in Hand—TOTO Took Part in the Reconstruction of the Elementary Schools in the Earthquake Areas of Sichuan.


Time: 2009.02.11
Since Wenchuan Earthquake occurred, people from all walks of life have been supporting the reconstruction of the disaster areas in different ways and actions.
Recently, ERI ABLET, the vice-general manager of TOTO (China) Limited Company, signed a contract with Keiichiro Sako from SAKO Architecture Design Company, and he promised to provide all bathroom facilities for the reconstructing Chunyi Elementary School in Xinan Town, Mianzhu City.
It was learned that the reconstruction of the elementary schools in the disaster areas received strong support of people from all walks of life and was attached great importance to by the Mianzhu Municipal Government, the Embassy of Japan and the International Exchange Foundation of the Ministry of Foreign Affairs of Japan, etc, and also attracted wide attention of Medias from both countries. Sichun Earthquake connects the warmhearted civilians from China and Japan, and Chunyi Elementary School which will be provided with all bathroom facilities by TOTO will be another witness to China-Japan friendship.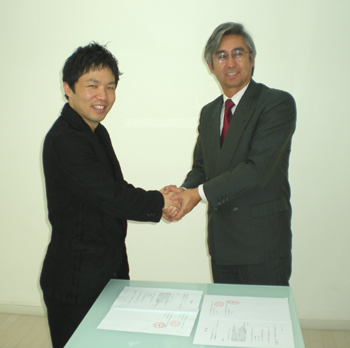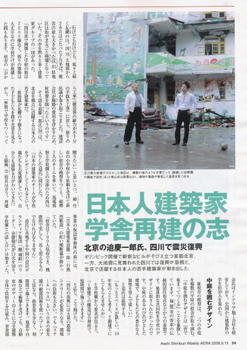 customer service hotline: 800-820-9787 400-820-9787