IF Product Design Award
REDDOTS Design Award
Good Design Award

CES4731ECS Smart One-piece Toilet
The combination of one-piece pedestal pan and WASHLET is perfect – the two products are perfectly combined in appearance. WASHLET, which has ultra thin design, is fashionable and beautiful. The various parts (such as installation wire) can be hidden easily, which integrates well with the whole pedestal pan, and the design is unique. Its smart sensing function can make the cover open/close automatically, which makes the use more convenient. The unique SANITIZING TECHNOLOGY can make the residual bacteria and dirt by common flushing removed, realizing the real cleaning.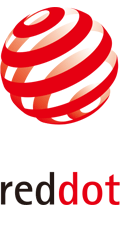 GR series Single-Lever Lavatory Faucet
The sharp edge of the spout and handle gives a proper weight to the product. In contrast, the top panel incorporates curves and a soft slope, making the overall impression one of regal elegance.
Just like a glass sparkling on the bar, it boasts a splendid presence. Enjoy ite geometric forms and the beautiful expressions within the sparkles.
customer service hotline: 800-820-9787 400-820-9787