IF Product Design Award
REDDOTS Design Award
Good Design Award

RENESSE Faucet
The concise graphic design contains exquisite consideration. With galvanized appearance and unique precise processing technology, the perfect mirror effect of RENESSE is shining with dreamy beauty. TOTO master-level craftsmen have used professional polishers to polish the faucet appearance, just to demonstrate the perfect mirror face effect to the world.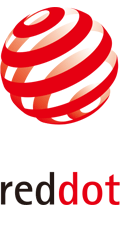 GR series Single-Lever Lavatory Faucet
The sharp edge of the spout and handle gives a proper weight to the product. In contrast, the top panel incorporates curves and a soft slope, making the overall impression one of regal elegance.
Just like a glass sparkling on the bar, it boasts a splendid presence. Enjoy ite geometric forms and the beautiful expressions within the sparkles.
customer service hotline: 800-820-9787 400-820-9787