IF Product Design Award
REDDOTS Design Award
Good Design Award

AQUA-AUTO EcoPower Faucets
EcoPower's turbine, powered by water, creates an electrical current that is stored in rechargeable cells that power the Smart Sensor System of either the faucet or valve. TOTO is the only manufacturer with this proprietary sensor technology.Now it has become an indispensable product in public places.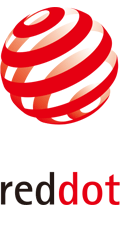 GR series Single-Lever Lavatory Faucet
The sharp edge of the spout and handle gives a proper weight to the product. In contrast, the top panel incorporates curves and a soft slope, making the overall impression one of regal elegance.
Just like a glass sparkling on the bar, it boasts a splendid presence. Enjoy ite geometric forms and the beautiful expressions within the sparkles.
customer service hotline: 800-820-9787 400-820-9787