IF Product Design Award
REDDOTS Design Award
Good Design Award

NEOREST GE
It has elegant appearance, and the integral wall-mounting design is simple and fashionable. The luxurious golden remote controller has noble texture. The top design of NEOREST series is followed, and NEOREST GE is featured by multiple intelligent sanitary technologies of TOTO. "Automatic flushing", "automatic opening/ closing", "automatic deodorizing"- a series of sensing function perfectly exhibits artificial intelligence. The product, which is endowed with the functions of WASHLET, integrates such functions as warm water flushing, dryer, heated seat and deodorizer. The creative cleaning technology in the industry - SANITIZING TECHNOLOGY - can make the residual bacteria and dirt by common flushing removed. 3D TORNADO FLUSHING TECHNOLOGY makes powerful and water-saving flushing realized.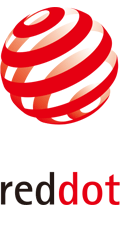 GR series Single-Lever Lavatory Faucet
The sharp edge of the spout and handle gives a proper weight to the product. In contrast, the top panel incorporates curves and a soft slope, making the overall impression one of regal elegance.
Just like a glass sparkling on the bar, it boasts a splendid presence. Enjoy ite geometric forms and the beautiful expressions within the sparkles.
customer service hotline: 800-820-9787 400-820-9787