IF Product Design Award
REDDOTS Design Award
Good Design Award

NEOREST Toilet
This is a peak masterpiece of artificial intelligence. You no longer need to open and close the pedestal with your hands or flush water manually. With " auto open and close", " auto flushing" and " auto deodorization"…a series of full-automatic self-induction functions, and application of "Tornado Flushing Technology "and "Cefiontect Technology", NEOREST toilet perfectly combines intelligence, cleanness, water conservation and silence.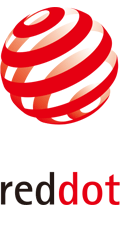 CI series bathroom Furniture
CI series bathroom Furniture realizes the perfect combination of washbasin, toilet cabinet and makeup mirror. The large-size on-table basin design features to be luxury and fashion. With simple and precise appearance, delicate narrow-side design, without excessive ornament, the style is modern and concise. Besides, with collection cabinet and makeup mirror in human-centered design, the space sends fascinating charm.
customer service hotline: 800-820-9787 400-820-9787