TOTO(FUJIAN) CO.,LTD completion ceremony


Time: 2014.12.02
25th Nov, the day is a new step to TOTO in China market because TOTO(FUJIAN) CO.,LTD is officially established with advanced production technology and processes.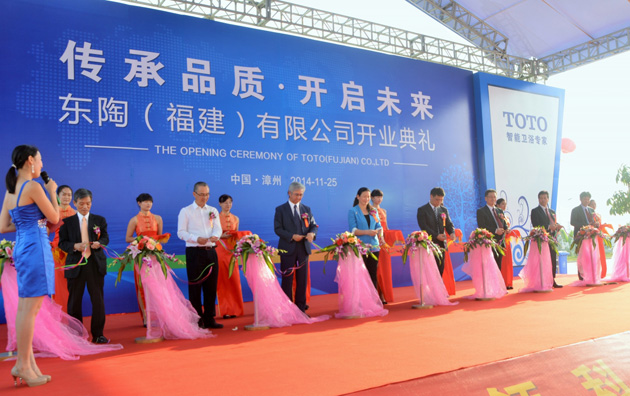 TOTO(FUJIAN) CO.,LTD is located in Taikun industrial park,Gunongfarm,Changtai Province economic development zone, Zhangzhou City, Fujian. The company is mainly engaged in development, production, processing, assembly for hygienic sanitary equipment, ceramic tile, titanium porcelain board, cabinet, hardware as well as new energy conservation, environmental protection products. This beginning means that TOTO will highly speed up the manufacturing of the products in China and effectively improve the response to market feedback and services.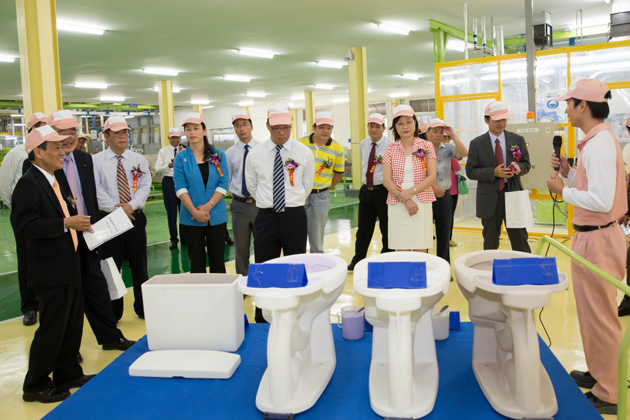 Founded in 1917,TOTO has developed facilities and factories all around the world. As one of the world's most important market, China always has been focused on by TOTO. TOTO has been dealing with the construction and operation in China for over ten years since it formally entered in China in 1995. Today, China becomes the most important base area of manufacture and development to TOTO in the world. TOTO(FUJIAN) CO.,LTD is the 13th group company established by TOTO in China. It will cover 300 acres and employs approximately 2000 people after the completion, so it will become one of TOTO's largest manufacturing plants in the world.
With the improvement of domestic living standards, both the hotel and engineering market, or individual consumer markets are all demands for higher quality of bathroom products.TOTO always has the confidence in China market so the investment is increasing year by year to face the booming marketing environment in China. The beginning of the operation will meet the needs of increasing China market and provide Chinese consumers more and more high quality bathing products to satisfy medium to high-end consumers by offering them a great enjoyment of life.
customer service hotline: 800-820-9787 400-820-9787