TOTO's flagship showroom landed in Shenyang


Time: 2012.08.06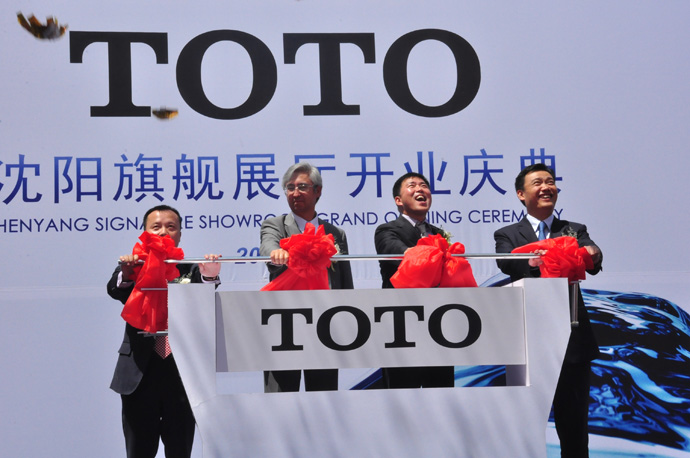 TOTO's new flagship store has opened on May.28, 2012. It is located at Fenyutan Street, in the bustling business district of Shenyang. Area of 1300 square meters, TOTO Shenyang flagship showroom is designed to provide one-stop services for consumers, so that they have access to the best shopping experience. As an economic and cultural center in the Northeast, TOTO has always focusing on Shenyang's market development. Shenyang's flagship store brings together not only the latest, most comprehensive bathroom products of TOTO, more like a communication link, connect smart bathroom closely to daily life, to the greatest extent to meet the different needs of projects, as well as home users. TOTO's Flagship showroom opened in Shenyang promotes the development of Shenyang bathroom market, and makes contribution of upgrading sanitary ware industry in Shenyang.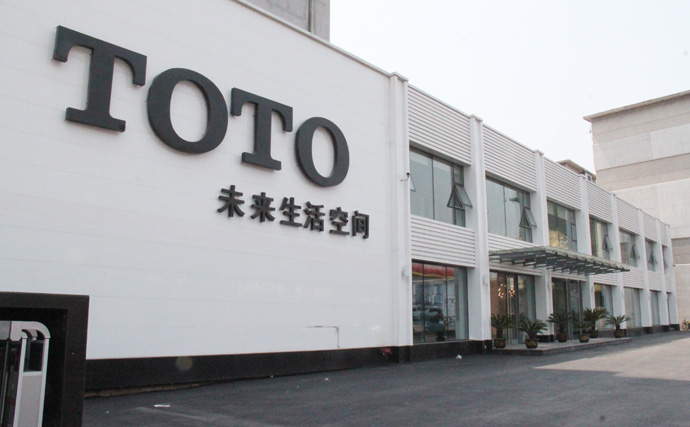 Perfect combination of intelligent technology and fashion art

With flagship showroom opened in Shenyang, smart bathroom expert TOTO brings intelligent bathroom life into Shenyang. Entering the Shenyang flagship showroom, you could vividly feel the perfect combination of intelligent technology and fashion art. With NEOREST intelligent massage bathtub, you can also have a top SPA experience in your own homes. Bubble massage, surfing massage, coupled with the unique water power technologies, NEOREST intelligent massage bathtubs gives a full range of spa massage to your lumbar spine, back, foot. Full live vocal, touch-sensitive LCD screen controller in four languages, just finger tap, you can browse through a variety of features. Three tones, ten color switching, coloured light therapy to your physical and mental comfort. Shower with gyrostram technology, continued swing water, accelerate your blood circulation, relieving muscle fatigue, bring you SPA like massage enjoyment. It is no doubt that the representative of smart bathroom is TOTO's NEOREST intelligent automatic toilet. When you are close to it, the toilet lid will open automatically. After your using, it will automatically flush and close the lid. Water cleaning after using, heated seat, dryer, intelligent identification of flush function, brings the intelligent technology to the extreme. In addition, NEOREST hi-crystal series uses TOTO's unique material, gives the entire space of fashion, modern luxury style. Between the light and shade with visual fantasy for you to enjoy. Pour down the moonlight, full of intelligent bathroom products are like a sleeping spirit be awakened, translucent material of light and shadow, gave off a beautiful light, offering you a visual on the beautiful journey of the soul.




Enjoy the water, enjoy the life

The birth of WASHLET has changed the traditional clean habit, leading a "clean" new era. The introduction of the washlet functions such as "water demonstration", "heat seat", "intelligent deodorant", "warm dry" can make consumers have more intuitive and more detailed understanding about TOTO's product. Many customers who have higher requirements for life, and advocate healthy quality life have set the WASHELT as a modern bath of the essential products. From birth in 1980 to the present, washlet has been marketing the world more than 30 years, global sales exceeded 30 million units. TOTO Shenyang flagship showroom specially designed washlet demonstration space to show all the function demonstration of washlet, and make the customers more understanding of washlet.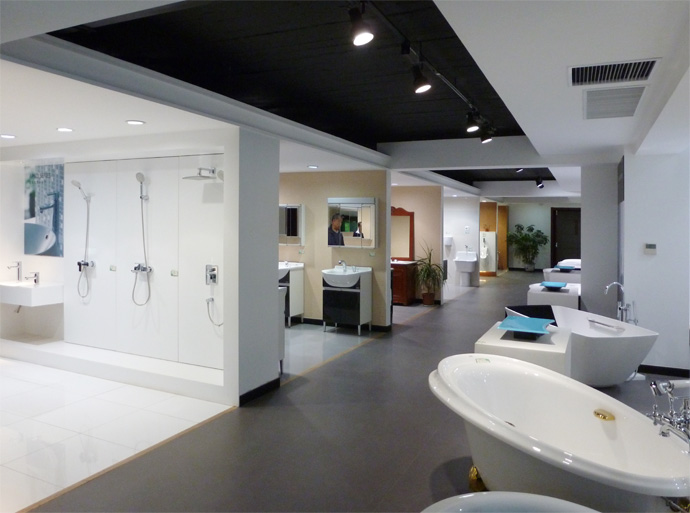 Eco life, Green future

Since TOTO's foundation in 1917, TOTO has always been committed to innovation in clean technology, which not only improves the individual's level of clean, but also provides a clean, environmentally friendly world. In TOTO's flagship showroom of Shenyang, you can see the products including ECOMAX toilet, eco power faucets, aerial shower, and water saving urinal. ECOMAX toilet uses minimum water to accomplish the maximum energy of water flush. The strong flush of TOTO's tornado technology, the durable anti-dirt of cefiontect technology, coupled with the cross-sectional area of 3-inch flush valve which is 2.25 times of traditional products and specially designed sewage piping, multiple technical support, implements ECOMAX strong water-saving toilet. Eco power faucet uses water flow can provide energy for itself, when the faucet is turned on, water flow through a built-in micro-hydro Vortex machine, then scroll the opportunity to spin, the resulting energy is converted into electricity, and taps is by using a capacitor in the power for daily operation. Using the aerial shower, bubble is effectively mixed with water, while maintaining the cleaning efficiency, saving water of 35%.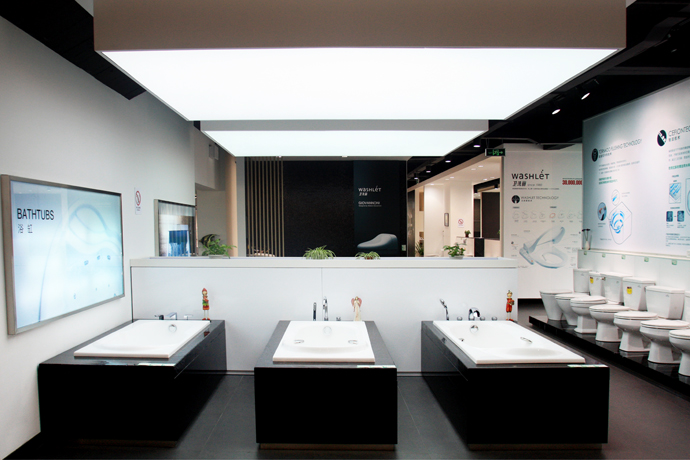 Layout the nation, imagine the future

Since TOTO has entered the China market in 1995, with advantages of technology research and development, production of products, TOTO is leading the market and has higher market share in China. The set up of TOTO's new flagship showroom in Shenyang suggests that TOTO's great attention to the market in Liaoning province, and also bodes well for TOTO was a solid step for expanding the market share in Liaoning province.

See more, please check TOTO's website: www.toto.com.cn
customer service hotline: 800-820-9787 400-820-9787