TOTO's Largest Flagship Mansion in the Southwest & the Super Space Exhibition Hall settled in Chengdu.


Time: 2009.02.26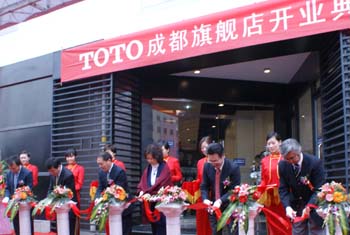 TOTO's largest flagship mansion in the southwest was located in Chengdu recently. The grand opening ceremony of the flagship manshion & the super space exhibition hall of TOTO located in No.1, Jinxing Road, Chengdu City was held, and Souichi Abu, the general manager of TOTO (China) Limited Company, was present, cut the ribbon and addressed orations.
It was learned that TOTO's flagship mansion in Chengdu doesn't simply work on product sales but also provides many services including brands display, technical consultation and proposals preparation, thus it will provide full services for architecture professionals such as real estate developers, designers and construction companies, etc as well as the general retail customers, and display TOTO's competitive products and technologies. The flagship mansion in Chengdu collects all the cutting-edge technologies and the latest products of TOTO, presenting a high-tech and intelligent bath space to the viewers by the perfect combination of products and spaces.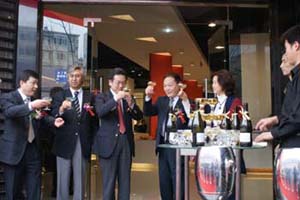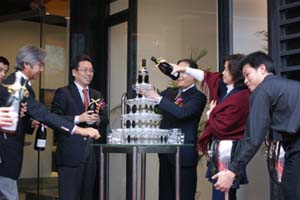 Industry insiders pointed out that the bath market may be said full of fierce competitions nowadays; as bath enterprises entered into the inland regions one after another, the western areas had become the key points of various bath manufacturers's overall arrangements. TOTO always thinks highly of the development of the western markets, and its choice of opening the flagship manshion in Chengdu is just an important step to forestall and contend for the western markets.
customer service hotline: 800-820-9787 400-820-9787