TOTO Boutique Hotel Visit—in Shenzhen


Time: 2014.05.14
TOTO is holding a salon event called "Boutique Hotel Visit" for elite designers by collaborating with 《TREND》 magazine in 2014. The first visit was held at Parkview Green in Beijing about discovering design and art. The second one was about sharing new life style concept which was held at Mission Hills in Dongguan. There was not only about a back story of design but also a golf friendly match. Top designers in Shenzhen had a completely relaxing time from busy work at the five-star hotel which is a golf course as well on 26th and 27th April.
Second Visit: Shenzhen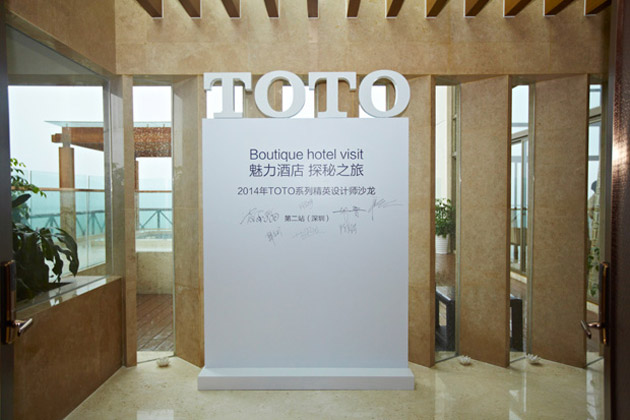 The event was taken place in a presidential suite room of Mission Hills in Dongguan, where has a slightly hazy view over the whole golf course of Mission Hills on the 21st floor. The founder of PAL Design Consultants Ltd., the main designer of this hotel, as well as the vice president of Hongkong Indoor Design Association, Dr. Patrick Leung was invited to introduce the harmonious combination of designs about a golf resort hotel and business elements. Dr. Leung also shared some design points of other international hotel during the talk time, which made the attendees learn a lot.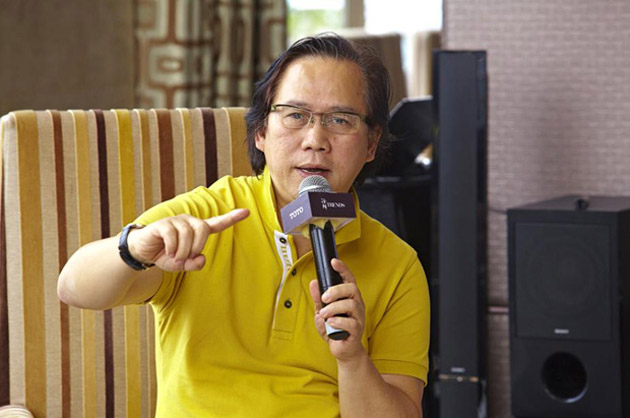 (Dr. Leung was sharing the design of Mission Hills.)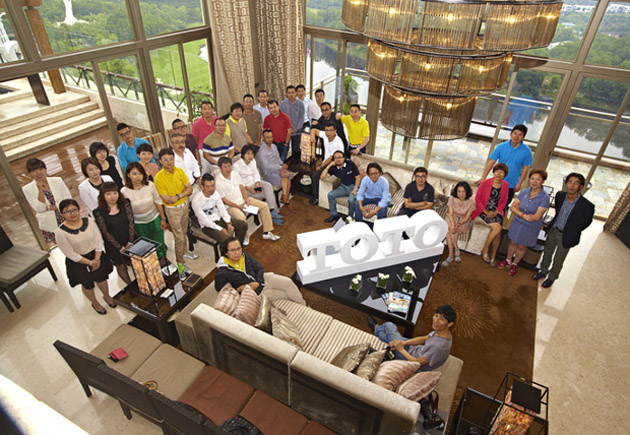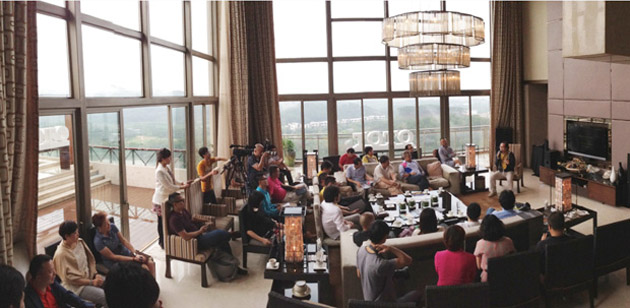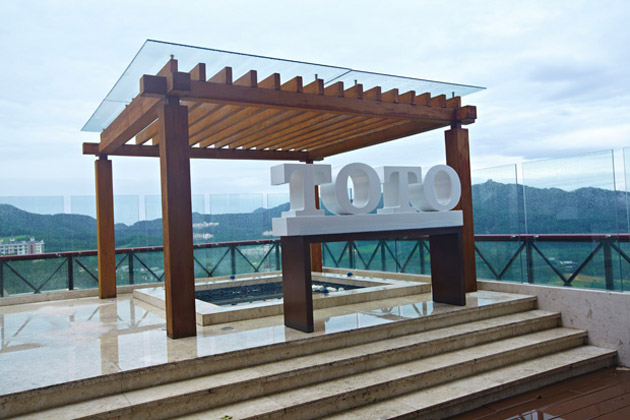 The designers showed themselves on the golf course wearing an orange uniform specially customized by TOTO on the next morning. Ms. Wenbo Pang, the design director of Shenzhen Yiba Construction Art Design Co., Ltd. won both Nearest to Pin prize and Longest Drive prize at once after an 18-hole match. The vice president of Shenzhen Construction Group Co., Ltd. Mr.Hao Zhu won the net score champion. Mr. Ji Zhou came from Shenzhen Turen Design Do., Ltd. got the gross score of 75 to be the gross champion.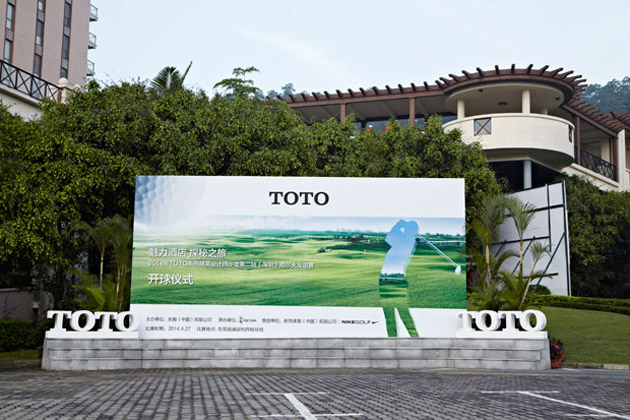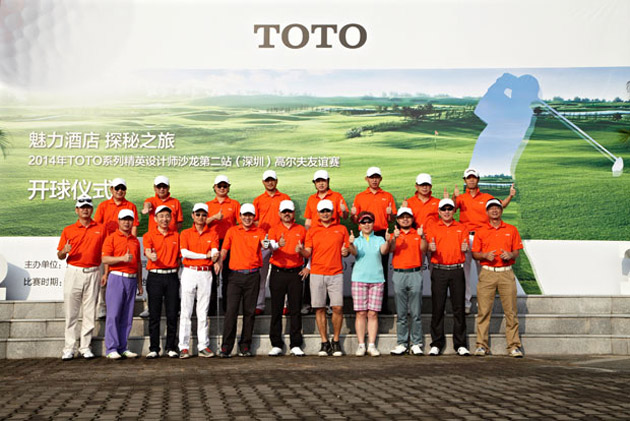 Art design comes from life
"Life makes everything creative." is the theme of "Boutique Hotel Visit" held by TOTO. It is high quality of life that the new generation of China is going after, which is vividly expressed by the designers in Shenzhen, forefront city of the development of Chinese design.
TOTO will do the best to help young designers to discover the original beauty of life and create more gorgeous Chinese design through this event.
Upcoming: Shanghai
The third visit will be held at Andaz Xintiandi, Shanghai on 30th May. Stay tuned!
About the event
TOTO launched the "Boutique Hotel Visit"—elite designers salon in 2014. A well-known design master will be invited to share some philosophies of design concepts in different points of view from architecture and indoor design to accessories furnishing at each event. The event is aim to show the advanced technology, the intelligence, the eco and high quality bathing enjoyment provided by a leading sanitary pioneer brand TOTO through the visit tour of the specific presidential suite and bathing room when classic hotel design is being felt.
Official Wechat:TOTO东陶中国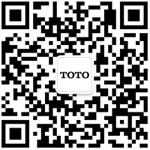 customer service hotline: 800-820-9787 400-820-9787