Source of Water, Sweet Dew of Love ——TOTO's Donation to the Construction of Source of Water and Drinking Water Safety Project in the Inner Mongolia Autonomous Region


Time: 2013.01.10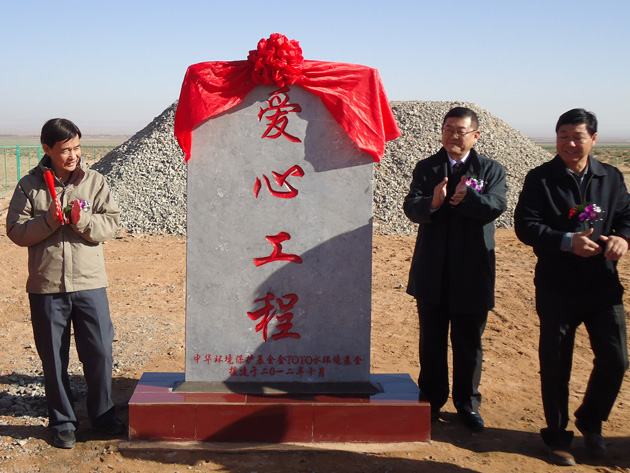 TOTO's Donation to the Construction of Source of Water and Drinking Water Safety Project in the Alxa League Alxa Right Banner Bayan Gao Le Village of the Inner Mongolia Autonomous Region
TOTO's Donation Ceremony to the Construction of Source of Water and Drinking Water Safety Project in the Alxa League Alxa Right Banner Bayan Gao Le Village of the Inner Mongolia Autonomous Region has successfully completed on Oct. 19, 2012. The Deputy General Manager of TOTO (China) Co., Ltd. Yanagihara san attended the completion ceremony.
Bayan Gao Le Village is banner's largest forage base and combining agriculture and animal husbandry demonstration area, but also one of the main moving areas of the banner's relocation, 150 households of the total population 535 people. For geographical reasons, the Alxa League is suffering perennial water shortages. Original farmland cultivation zone of water source, underground water levels continue to decline in recent years, long-term use of chemical fertilizers and pesticides to cause leakage and spills of hazardous substances, water soil and underground water pollution, deteriorating quality of drinking water. In addition, water treatment equipment and water pipes have obsolescence of the network system, weakened capacity for water, brought great inconvenience to the farmers ' production and livelihood of the Alxa League. TOTO Water Funds unites the local funds, looking for new water sources to build and set up a professional water treatment equipment to ensure drinking water security for farmers and herdsmen, settle the problem of water use and life poverty-stricken of the farmers and herdsmen living in the Alxa Leagues.
It is learned that the project has a total investment of 880,000 yuan, CEPF TOTO Water Funds grant fund of 300,000 yuan, local support and financing for farmers and herdsmen raised a total of 580,000 yuan. For local farmers and herdsmen of supporting new production of 1 new well, 1 new water treatment operation room, 1 set of water treatment equipment, 2 water reservoir, build a water main pipes of 8,000 meters, water conservation built fence 200 meters. Practically meets daily drinking water needs and production life of farmers and herdsmen of the Alxa League.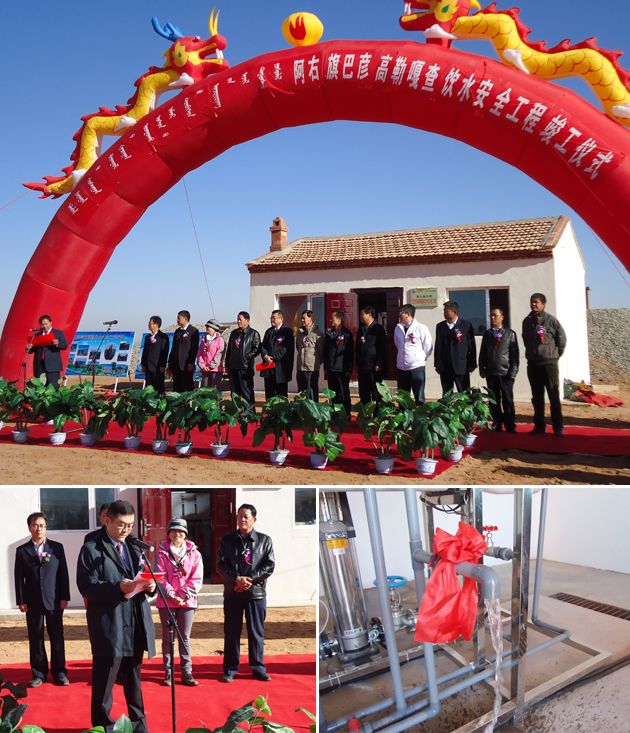 customer service hotline: 800-820-9787 400-820-9787