IF Product Design Award
REDDOTS Design Award
Good Design Award

NEOREST Toilet
This is a peak masterpiece of artificial intelligence. You no longer need to open and close the pedestal with your hands or flush water manually. With " auto open and close", " auto flushing"," auto deodorization","hybrid flushing system","santizing technology"and"in low water pressure situations"…a series of full-automatic self-induction functions, and application of "Tornado Flushing Technology "and "Cefiontect Technology", NEOREST toilet perfectly combines intelligence, cleanness, water conservation and silence.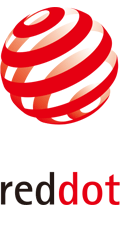 GR series Single-Lever Lavatory Faucet
The sharp edge of the spout and handle gives a proper weight to the product. In contrast, the top panel incorporates curves and a soft slope, making the overall impression one of regal elegance.
Just like a glass sparkling on the bar, it boasts a splendid presence. Enjoy ite geometric forms and the beautiful expressions within the sparkles.
customer service hotline: 800-820-9787 400-820-9787