Fly the Dream of I-go—TOTO Cup International Children I-go Contest was held.


Time: 2010.08.27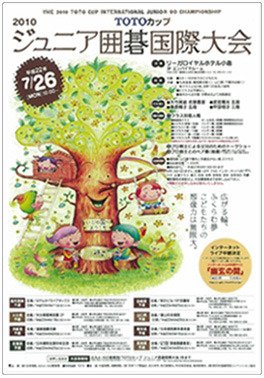 TOTO Cup International Children I-go Contest was successfully held in Kitakyushu City of Japan on July 26. The contest of this year invited 65 I-go players from Peking, Shanghai, Guangzhou, Dalian and Taiwan as well as the players having won the preliminaries held in the counties of Kyushu and Yamaguchi of Japan, altogether 350 children. In order to increase the participation and interest of the contest, Hideo Otake, the honorary I-go saint, and some professional I-go players such as Kuwahara Yoko (6 dan grading), played fun games of I-go and discussed with the contestants on the contest day so as to deepen the little players' understandings of I-go.

TOTO Cup International Children I-go Contest began in 2004, when all the contestants came from Kitakyushu. The contest began to invite the teen-age players outside of Japan to take part in since the fourth contest in 2007, therefrom formally developed into the international contest. TOTO has always considered sponsoring the contest as the important part of the CRS activities and provided special sponsorship ever since the first contest in 2004, offered full support to all aspects including not only funds but also the operation of the contest.
customer service hotline: 800-820-9787 400-820-9787